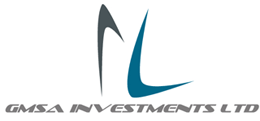 Gian-Marco Mondini
Managing Director and owner of GMSA and has been with the company since inception, steadily building and developing the business. Prior to this he worked for 5 years as a portfolio manager with a well known London based asset manager helping to consistently outperform his peers during this period. He has many years experience with Italian small and mid-cap companies and has a keen eye for spotting investment opportunities in the fixed income markets. He holds a BSc in Economics and Finance from European Business School, London.
Angelo Rossetto
Angelo started his career in 2000 as an Origination Analyst on the fixed income desk at Nomura after having graduated from Imperial College Business School with an MSc Finance and a BSc Business Mathematics and Statistics from the London School of Economics. He joined GMSA from Alpari UK where he was a Senior FX Trader responsible for running the company's book with monthly turnover in excess of USD50bn. His other experiences include setting up and running his own online retailing company and 3 years as a multi asset class Sales Trader at IG Index.
Fabian Pagano
Joined GMSA from ICAP plc where he ran the Italian desk covering Institutional Clients and Asset Managers. Fabian has over 15 years experience in the City and over this time he has developed a series of very strong working relationships and is well known in his field. Having started his career in a convertible bond Hedge Fund, Fabian is now focused on trading Investment Grade and High Yield cash and CDS products for GMSA.
Stephen Lane:
Graduating in Economics from University of Dublin, started his career at ABN Amro becoming Global Flow Credit Trading, moving to CALYON as Head of Global Credit Trading for Europe and Asia, having held similar senior roles including at Santander Global Banking and Markets and Compass Asset Management (Switzerland). Mr. Lane joined GMSAin 2014 with 20 years of fixed income coverage and trading roles in 2014 to help the Firm establish a financial institutions coverage group.
Uros Dragic:
Bachelors and Masters degrees in Finance from Bocconi University, started his career at J.P. Morgan & Co., in 2006 within the M&A Italian industrial and telecoms coverage team, in Italy, moving to London in 2007 as a coverage person within J.P. Morgan DCM, Emerging Markets later in 2010 specialising in Emerging Markets Fixed Income Sales and Marketing, covering financials in Central and Eastern Europe, focusing on Rates and Credit products. Joined GMSA in 2014 from J.P. Morgan to continue coverage of Central and Eastern Europe, but wider industry and supranational and government related entities for credit products. Fluent in Italian, Serbian and English.
Alessandro Napoli:
Started his career in 1991 at the Republic National Bank of NY, in Luxembourg within the private banking department moving to Gemina Europe Bank (Luxembourg) in 1993 to start as an assistant fund manager, covering fixed income (Eurobonds), over the last 25 years Mr. Napoli has worked in Luxembourg, Italy, France and England with the latter part of his career spent at large investment banking institutions including Royal Bank of Canada and Deutsche Bank both in London. Joining GMSA from Method Investments and Advisory Ltd in 2015, specialises in fixed income illiquid and special situations.
Antonin Vinet:
Joined GMSA in 2013 from working for Tier I investment banking and brokerage houses, Bear Stearns Companies Inc, J.P. Morgan & Co. , Aladdin Capital Management LLC & Conduit Capital Markets LLC. Mr. Vinet has over 10 years experience in Fixed Income products, including various debt instruments, corporate and banks bonds, structured products (CDOs, MBS and other ABS), loans, and claims. Fluent in English and French.
Dante Rossi:
Credit trader with over 15 years experience. Started his career at MPS in Siena where he was a market maker for financial and corporate bonds, then moved to Banca Profilo covering Emerging Markets and local currency bonds before moving to portfolio management roles at Method Investments and Redhedge. Extensive experience market making and trading on multiple exchanges.